[Home] [Featured Exhibitors]
Featured Exhibitors
Each year the Springfield Sportsmen's Show is filled with so many amazing exhibitors. It is hard to pick just one to feature, so this year we'll select a few to highlight. For the hunting community, we have Sun Africa Safaris and Caskey Mountain Hunting Preserve and for the fishing community, we have selected Dr. Harold C. Lyon.

We are excited to have Pierre Moolman with us again at this year's show. If you are ready to plan a big game adventure, you need to stop by the Sun Africa Safaris booth. They offer a true safari hunting adventure with over 45 species available in beautiful South Africa!
READ MORE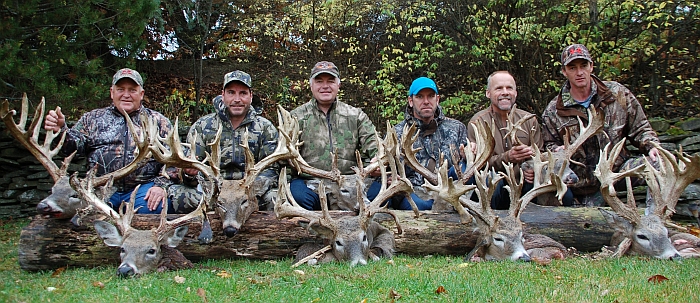 If you're looking for an opportunity to hunt for record breaking bucks, you'll need to plan your next trip with location in mind. The key to any successful trip begins by going to where you'll find a large population of deer.
Peter Blahout, owner of Caskey Mountain Hunting Preserve knows the value of selecting the perfect location and has built his business around it. Peter manages a 350+ acre whitetail deer preserve in the state of New York. This beautiful property produces an incredible amount of trophy whitetails for hunters looking for big rack scores. Find out how you can book a whitetail deer hunting adventure that you'll be talking about for years to come... READ MORE
Author and avid fisherman, Dr. Harold C. Lyon, Jr. will be at the show with his recently published book, "Angling in the Smile of the Great Spirit." His book was named, "Best Book of the Year" by the New England Outdoor Writers Association and is filled with information from 15 master anglers! READ MORE
These are just two of the many great exhibitors that will find at this year's show. Be sure to take a look around the site and discover all of the other fishing and hunting experts that will be participating in this year's show. There will be lots of educational seminars for those looking to learn more and you may just discover a few tips that will step up your game to the next level, so you don't want to miss out on any of the action.
It's going to be great. See you down at the show.