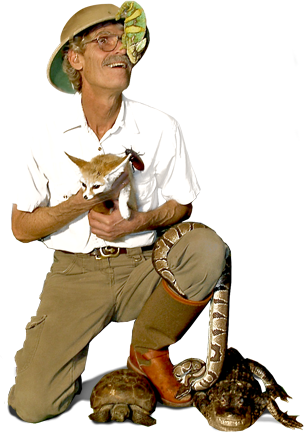 The Bwana Jim Wildlife Show
Alligators, snakes, exotic birds and so much more... you'll see it all while attending the Bwana Jim Wildlife Show. It's a must see for the whole family!
The audience will get to see his many creepy and crawly friends up close as Bwana Jim provides lots of educational information along with a healthy dose of comedy as he handles gators, crocs, snappers and venomous snakes.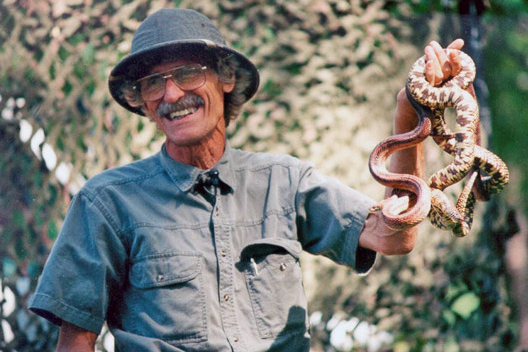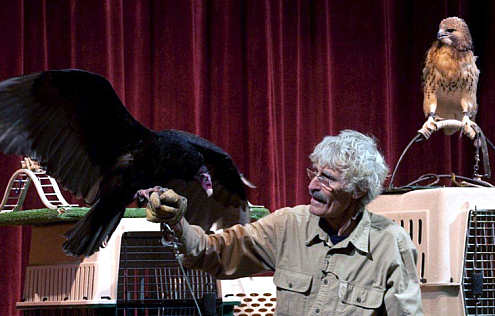 Wow and that's not all. Bwana Jim has so many exciting creatures to see. Bwana Jim enjoys working with the children in the audience and the kids reactions to his creepy crawly friends are sure to get a good laugh by all.
This special in-show event is filled with fun and excitement. Watch Bwana Jim dig into a wide assortment of crates and cages as he introduces you to the incredible creatures that he works with each and every day. It's the craziest and most educational wildlife show you'll ever see.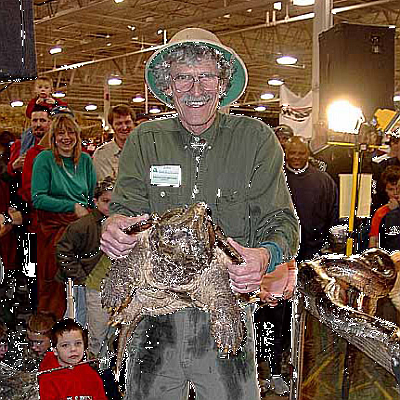 With over twenty five years as an animal handler, Bwana Jim, a.k.a. Jim Moulton and his wife and fellow handler, Linda Moulton, travel the world presenting their unique wildlife show. They have appeared in such far away places as Israel, where they participated in the introduction of alligators to Middle East, as well as across the US, Canada, and the Grand Canaries Islands off the coast of Africa.
Bwana Jim specializes in reptiles such as snakes, alligators, and turtles, and other animals such as armadillos, wallabies and exotic birds. He has a rare gift for handling animals and loves to share his knowledge. He does so in an incredibly fun and entertaining way that kids love. The Bwana Jim Wildlife Show is a special experience that we are thrilled to have at this years Sportsmen's Show. Don't miss out on your chance to see the Bwana Jim Wildlife Show.