Captain Bill Brown
Captain Bill Brown is the owner and operator of Billfish Sportfishing. He holds a 100 Ton Masters License and has fished from the Gulf of Maine down into the Caribbean, including Cuba.
With extensive knowledge of the sea, Captain Bill knows what it takes to get his clients on record fish. From Marlin, Stripers, and Tuna to record breaking Thresher Sharks.
It is this expertise that other charter captains seek out. As a Tournament Captain, Bill Brown provides lessons to others on improving boat handling skills, electronics usage, as well as how to maximize the fishability.
Captain Bill has been featured on local, regional, and national TV shows. You may have seen him on NESN, VERSUS, and ESPN's 'Madfin' series.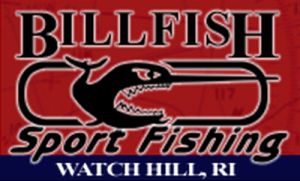 Aboard the "BILLFISH," Captain Bill's customers have won numerous big game fishing tournaments throughout the Northeast.
His clients presently hold six State Gamefish Records, including the 506 pound Thresher Shark that won the 2003 Oak Bluffs (MV) Monster Shark Tournament and set a new MA State Record for that species.
Bill is an acknowledged expert for both inshore and, especially, offshore angling where his ability to capture big sharks is legendary!
It is this expertise that has landed Captain Bill with many sponsorships from leaders in the sport fishing community.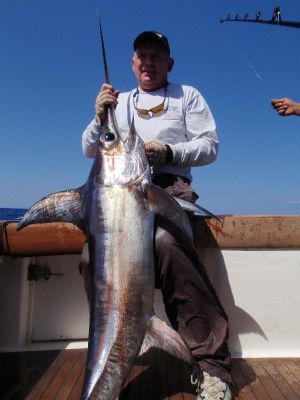 Captain Bill Brown is also a well known outdoor writer and seminar speaker. Seminar attendees enjoy his in-depth slide shows and demonstrations. He covers everything from tackle selection to the specific techniques necessary for successful fishing trips.
Come meet this master of the sea!
If you would like to find out more about Captain Bill before the show, be sure to visit his site: http://www.billfishcharter.com