Profiles of Seminar Speakers and Show Exhibitors
The Springfield Sportsmen's Show is filled with fishing and hunting experts along with a wide selection of vendors and distributors who carry everything you will need to enjoy the great outdoors.
You'll find:
Sporting Goods Manufacturers
Fishing Charters
Hunting Outfitters
Clothing and Accessory Vendors
And much much more
While we're working on the upcoming show, feel free to check out our content from last year's show.
LAST YEAR'S SHOW INFO
_________________________________________________________________
All of the information below is from the 2012 Springfield Sportsmen's Show
_________________________________________________________________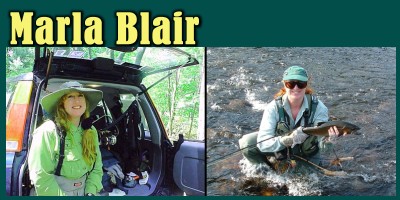 Well known to the world of fly fishing is Marla Blair.
Marla is a fishing expert. She has owned and operated Marla Blair's Fly Fishing Guide Service & Instruction since 1993.
This celebrity Look-A-Like for Bette Midler is known as a top female, freshwater, fly-fishing guide/instructor for Western Massachusetts.
Come see Marla's presentation on fly fishing at the show.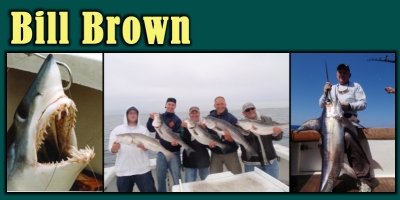 Ready to catch record fish? Captain Bill Brown will tell you how. This dynamic speaker is back with more tips and techniques. Be sure to catch his "Shoreline to the Canyon" and "Sharking" seminars!
We are pleased to have this well known seminar speaker with us at the Springfield Sportsmen's Show. If you want to crank up your level of success on salt water, Captain Bill is the guy to see.
He is an acknowledged expert for both inshore and, especially, offshore angling where his ability to capture big sharks is legendary!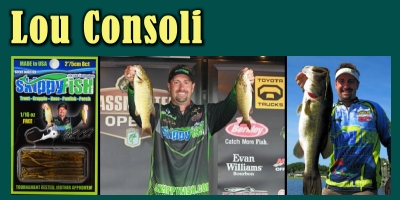 Touring Bass Professional Lou Consoli comes to the Springfield Sportsmen's Show. Lou is the founder and CEO of SkippyFiSH Bait Company. SkippyFISH manufactures and sells Lou's famous SkippyFiSH lures and other outdoor related products.
Lou is one of the most recognized athletes & personalities in social media. With over 10,000 fans on Facebook, Twitter and YouTube, Lou amasses millions of impressions a month from anglers worldwide.
Read more about Lou Consoli.
The outdoor journalist, Billy "Hawkeye" Decoteau will be at the Springfield Sportsmen's Show.
Billy is known for his television show, "The Bass Bureau, Where the Road meets the Water."
Billy will be sharing his expertise during fishing seminars.
Come down and learn his latest tips and tricks.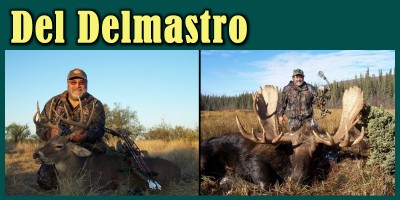 Lets take a look at another hunting expert that will be at the sportsmen's show. Del Delmastro will be presenting bowhunting seminars and sharing his knowledge on how to take down whitetail deer as well as larger game with just bow.
As you can see from his many trophy photos, Del is a well traveled expert in the field of bowhunting.
His seminars attract all types of hunters looking to learn new skills that will produce results in the field.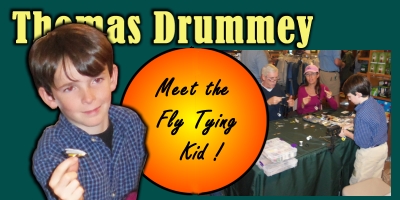 Come meet the "Fly Tying Kid", Thomas Drummey. Don't judge him by his age, although only 10, Thomas is a seasoned pro when it comes to tying flies. He started at an early age and now can be seen teaching clinics at LL Bean and Cabelas.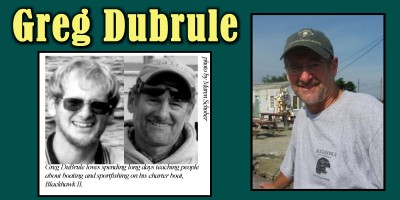 Captain Greg Dubrule will be presenting a seminar titled, "Striped Bass Fishing at Night."
Captain Greg Dubrule is a leading figure in the New England sportfishing industry. He has appeared on a number of television shows including "Good Morning America," "The In Fisherman," "PM Magazine," "New England Rod and Reel," "Trophy Fishing" and "Fishing with Kastaway Kuluis."
Now you can meet and learn from Captain Greg at the show.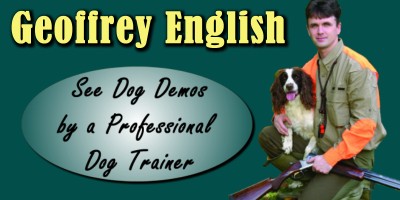 Come to the retrieving pool to see Professional Dog Trainer, Geoffrey English work with his hunting dogs. Geoffrey will be doing dog demonstrations at the show.
From basic to advanced training, Geoffrey will have something for everyone.
Geoffrey's dog demos are always a big hit at the show. This is wonderful event for all dog lovers, but it is extra special for hunters looking to learn the techniques to get the most out of their hunting dog.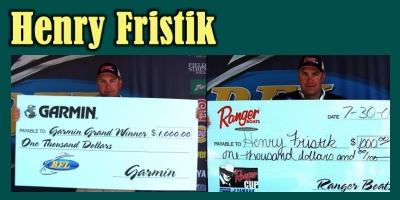 See local fishing expert, Henry Fristik at the Springfield Sportsmen's Show. If you love to fish as much as Henry, you'll want to get the seminar schedule and be sure to see Henry Fristik. He has won multiple tournaments and enjoys sharing knowledge.
Henry is just one of the many Bass Pros you will find at this year's show, so if you love to fish and we know you do, mark your calendar, text your friends, and head on down to the show.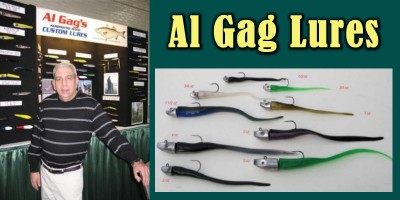 Al Gag has been with the Sportsmen's Show for many years.
Al Gag is known for his custom lures. Al's newest lure design is called the 'Whip-It Eel.'
The 'Whip-It Eels' come in a wide variety of sizes and weights. As you can see, they come in many colors as well.
Stop by Al's booth and find out about all his custom lures.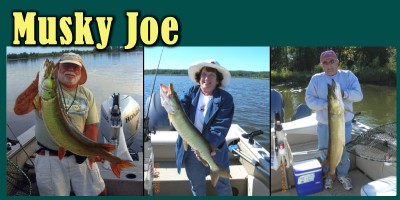 Musky Joe will be giving a fishing seminar on Musky Fishing Techniques. If you love fishing for record Muskies, you will want to make sure you attend Musky Joe's seminar.
Musky Joe has over 35 years of experience and has helped his clients catch thousand of Muskies over the years.
If you are looking for a new fishing adventure, speak with Musky Joe. He books trips from one to five days in length.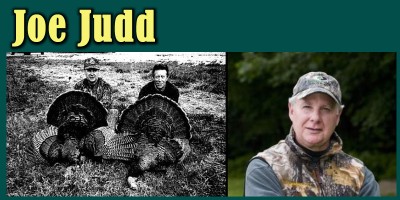 Joe Judd is a turkey hunter who has traveled throughout the county sharing his knowledge on the sport of hunting turkey.
As a highly sought after seminar speaker, we are happy to have Joe with us to share his knowledge with show attendees looking to learn new hunting techniques.
Be sure to check out all of the other hunting and fishing seminars going on at this year's Springfield Sportsmen's Show.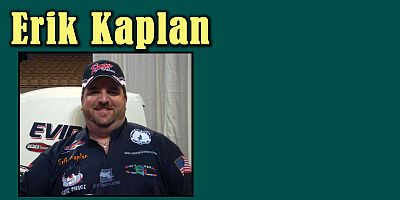 Come meet Erik Kaplan at the show. Erik will be presenting his seminar titled, "Worming 101."
This local Bass Pro will be sharing his expertise with show attendees.
Come down and see Eric's seminar and the many other great fishing seminars that are part of the show.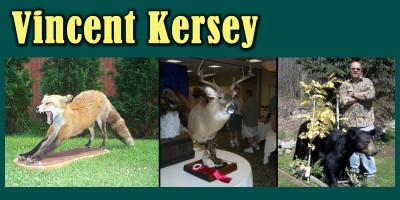 Vincent Kersey, owner and licensed taxidermist of Three Arrow Taxidermy will be doing live mount demonstrations at his booth all weekend. Be sure to stop by Vincent's booth and learn more about the craft of taxidermy.
Vincent is dedicated to preserving your memory of a great hunt.
Through taxidermy, you can mount that trophy buck or record breaking fish and enjoy it for years to come.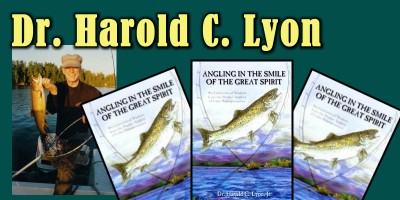 Author of, "Angling in the Smile of the Great Spirit," Dr. Harold C. Lyon will be on hand at the Springfield Sportsmen's show to autograph copies of his book and share his vast knowledge on the sport of fishing.
Don has received the Gold Medal in the 32nd International Film & TV Festival of New York, a CINDY Award, and the Blue Ribbon in the American Film & Video Festival. He's the author of 7 books and over 150 articles. Dr. Lyon also serves on the Board of the New England Outdoor Writers Association.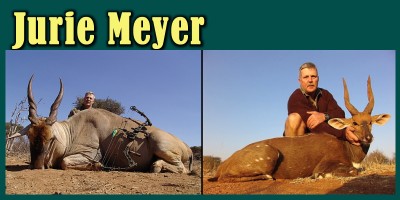 We are pleased to have Jurie Meyer back with us for another year. Jurie is big game hunter with over 35 years of hunting experience.

If you missed Jurie Meyer at last year's show, be sure to see him this year. Jurie has hunted with his clients in 7 different countries in Africa!
He guides clients with any weapon of choice, but specializes in Bow hunts on dangerous game. His hunting seminar is sure to be both educational and exiting.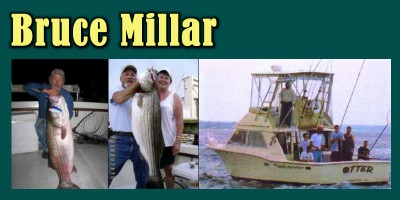 If you like catching big stripped bass in deep ocean waters, then Captain Bruce Millar is the person you will want to meet at the show.
This featured trophy bass expert and guest speaker for the National Seminar Series will be at the Springfield Sportsmen's Show!
Bruce Millar has over 30 years of fishing experience. Be sure to attend his fishing seminar where you can learn the techniques that help him land trophy stripped bass.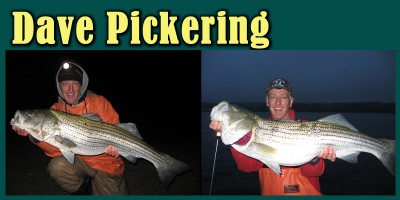 David Pickering will be at the Springfield Sportsmen's Show conducting a fishing seminar is called, Striper Strategies from Shore and Boat. In this seminar, David will feature tips and techniques for catching striped bass from boat, kayak and shore.
Dave has years of experience and enjoys catching both strippers and big carp.
Come down to the show and meet Dave Pickering and attend his fishing seminar.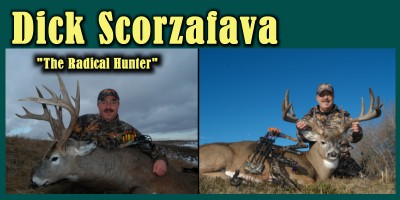 Come see "The Radical Hunter," Dick Scorzafava of Westfield, Massachusetts. This local hunter has built his reputation as a leading expert in the field and now has his own show airing on the Sportsmen's Channel.
Dick will be conducting his Radical Hunting Success Seminar and introducing his Signature Series of hunting products.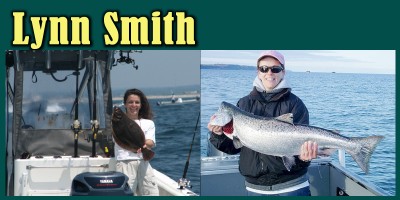 Come meet Captain Lynn Smith. Lynn will be conducting fishing seminars at the show. Lynn is a both a fishing guide and fishing instructor. Lynn conducts seminars and is a sought after speaker for outdoor events.
This rising star in the saltwater fly fishing industry, has been featured in the Newport Daily News, as well as appearing on the covers of Nor' east Saltwater and Rhode Island Fishing magazine.
Be sure to meet Lynn Smith while you attend the show and see her fishing seminar.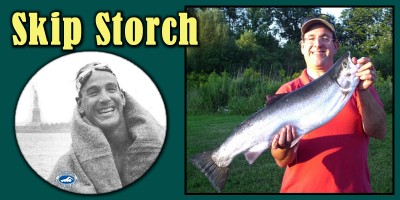 Meet Skip Storch, Founder and President of Shu-Fly Tackle and Fly Shop. Everyone knows that Skip has been making great lures, jigs and flies since 1974, but very few know that skip is an Ultra-Marathon Swimmer.
Skip was inducted into the International Marathon Swimming Hall of Fame on September 11th 2009 at the International Swimming Hall of Fame in Fort Lauderdale, Florida.
Skip was nominated for ESPN's ESPY'S Award for "Best Outdoor Athlete" for his 85.5 mile ultra marathon swim. It was a 32 hour 52 minute triple circumnavigation swim around Manhattan Island. He was 50 years old and set both the double and triple World Records during the same swim. Amazing. This marks the 20th year that Skip has been displaying his fishing products at Shu-Fly Booth number 501 through 511 in the Better Living Center. Stop by his booth and take a picture with swimming hero.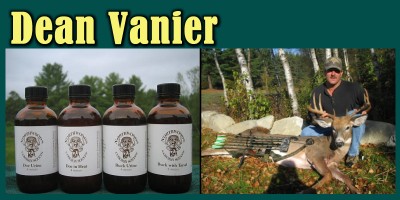 This year's show is not just about fishing. As the Northeast strongest fishing, hunting, and outdoor show, there are tons of activities for the active hunter as well. One such activity is Dean Vanier's special seminar, "Calling Whitetails and Advanced Scent Hunting Techniques." In this hunting seminar, Dean Vanier explains how you can break down a whitetail's defense mechanisms through the use of deer scents.
Dean is the owner of North Woods Common Scents which produces a wide selection of both cover scents and deer attractants.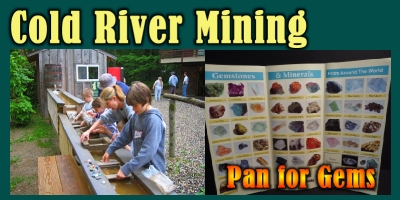 Hey kids, come pan for gems at Cold River Mining! This authentic mining sluice is fun for the whole family and the gems you find are yours to keep!
This exciting display is fun for the whole family. You never know what you'll find until you pan for your gems in the sluice.
A convenient identification chart will help you determine what you have found, so be sure to stop by Cold River Mining and pan for treasure!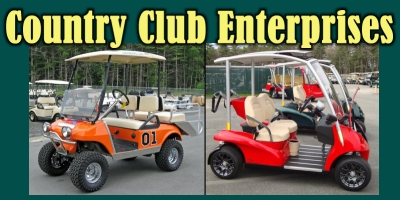 Country Club Enterprises keeps OSEG on the move at the Springfield Sportsmen's Show.
We thank them for being a sponsor and we highly recommend their golf and utility carts.
Country Club Enterprises just opened a new location in Greenfield, Massachusetts, so they are even closer to everyone in the Western Mass area. Be sure to find our more about Country Club Enterprises and what they can do for your business.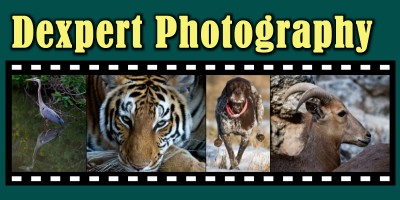 Dexpert Photography is the official photography studio covering this year's Springfield Sportsmen's Show.
Professional photographer, Dexter Balyeat will be shooting all events at the show. Dexter is the owner and principle photographer for Dexpert Photography.

We are thrilled to have this seasoned pro capturing all the action at the show.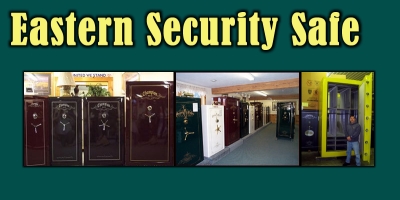 Eastern Security Safe will be displaying a full line of security and gun safes at the show. Be sure to stop by and see the giant safe at their display booth.
This monster safe is huge! Bring a camera and have your picture taken next to it!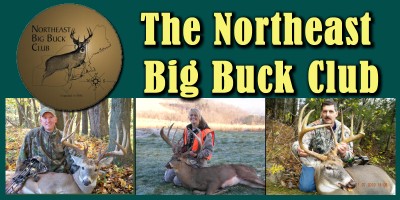 Come see the incredible racks on display from the Northeast Big Buck Club. The Northeast Big Buck Club is a special feature of the Springfield Sportsmen's Show.
The Northeast Big Buck Club measures hundreds of trophy bucks each year with the help of it's many volunteers.
Come see this gigantic display and find out more about this hunting organization dedicated to preserving hunting and the great outdoors.
Long time exhibitor of the show, Northeast Taxidermy Studios, will be coming with another amazing display. We are looking foreword to seeing it.
Known for their incredible expertise in the world of taxidermy, Northeast Taxidermy Studios always "wow" show visitors with their life-like displays. Once you see them, you will understand why they are called taxidermy artists.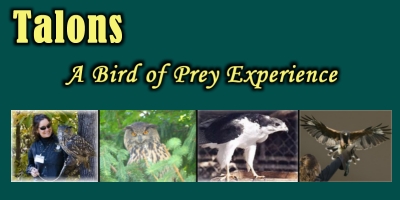 Lorrie Schumacher of Talons will be educating the public about raptors. Come see Talons! A Bird of Prey Experience.
Learn about these amazing birds as Master Falconer, Lorrie Schumacher shares her knowledge about the birds in her care.
Fun for the whole family!