Dave Pickering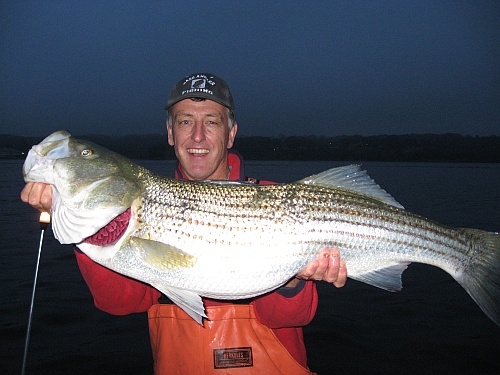 David Pickering
Outdoor Writer, NEOWA
4 Sayles Ave., Lincoln, RI 02865
tel. 401-728-9411
email: imhooked2000@cox.net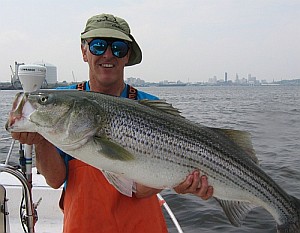 David Pickering is a freelance writer, photographer and lecturer who specializes in saltwater surf fishing for striped bass and other species of saltwater fish along with freshwater fishing.

Dave has presented many seminars at the Springfield Sportsmen's Show.
He has been an active member of the New England Outdoor Writers' Association (NEOWA) since 1981. His photos and magazine articles have captured dozens of awards from the NEOWA including Best New England Magazine Article in 1995. He has written over 400 feature articles on saltwater fishing and has had thousands of photos published on the subject as well as numerous catalog covers.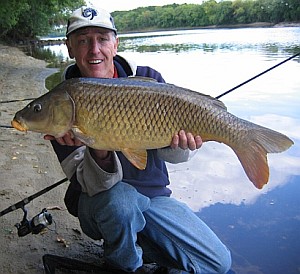 His work has appeared in such publications as the Fisherman magazines (New England, Mid Atlantic , New Jersey/Delaware and Florida Editions), On the Water, Saltwater Sportsman, Fishbelly.com, Northeast Woods and Waters, Massachusetts Wildlife and Doc Muller's Surf Annuals. He is a former "Insider" for On the Water magazine. He is a frequent contributor to the New England Fisherman magazine. In addition, Pickering has contributed to three books: Secrets of Surf Fishing at Night, Fishing New England, A Rhode Island Shore Guide, and New England Stripers.

Besides writing and photography work, Pickering conducts digital slide shows and lectures throughout southern New England about fishing in freshwater and saltwater.
Pickering's specialty is fishing in the surf for striped bass as well as other inshore species such as bluefish, hickory shad, scup, fluke, false albacore, bonito and white perch. Surf fishing has been a lifetime hobby and passion.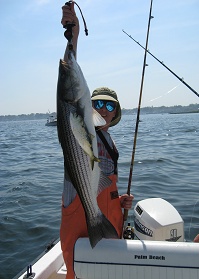 David Pickering is regarded as Rhode Island's most prolific striper surf fisherman having landed 45,000 stripers in his fishing career. In recent years, he has averaged over 2,000 striped bass a year from shore. He also fishes from a boat as well as a kayak. Much of his fishing is done with plugs, rigs and lures that he builds and designs himself, major themes in his writing and fishing shows. Pickering also spends a considerable amount of time fishing freshwater for such species as largemouth bass and trout. He is also considered an expert at carp fishing. He is the RI state chairman of the Carp Anglers Group, a national organization of carp fishermen.

In addition to his freelance writing and photography work, Pickering works as an elementary teacher in the Wrentham, MA, Public Schools. He holds a B.A. degree (cum laude) in liberal arts and an M .A. degree in elementary education from RI College. Besides fishing and teaching, Pickering works as a ski instructor at Yawgoo Valley Ski Area in Exeter, RI, during the winter months. He currently resides in Lincoln, RI, with his wife, Gail, and his four sons, Matt, Chris, Ben and Jon.